4G Surveillance Camera with Pan, Tilt & Zoom
Eagle's 4G technology has you covered anytime and anywhere - where there's no power or WiFi connection - where safety and surveillance are needed the most.
4G LTE Certified for greater safety and security.
Solar Power with Battery Backup -

 no electrical wires!

Low Power -

 up to 14 days without direct sun.

Full-Color HD 

video, 120° view angle - less blind spots

.

Up to 100 ft motion detection

 - get alerts on motion. 

Built-in Mic and Speaker

for two-way communication. 

Weather Resistant

 - works hot or cold (140°F to -22°F).

Anywhere.Cam mobile app

to watch on your phone

. 
Cloud Storage

to save & share videos easily.
Regular price
$49.95 /per month
Regular price
Sale price
$49.95 /per month
Unit price
per
Sale
Sold out
View full details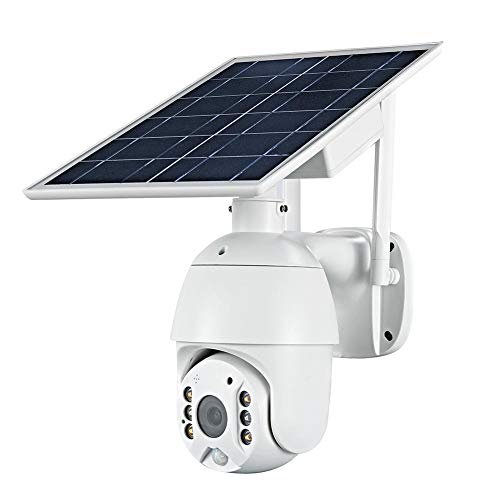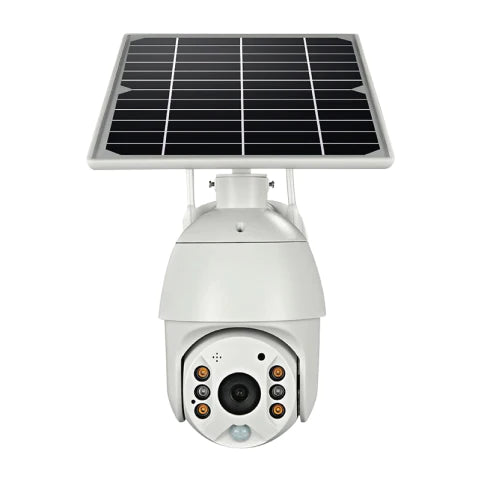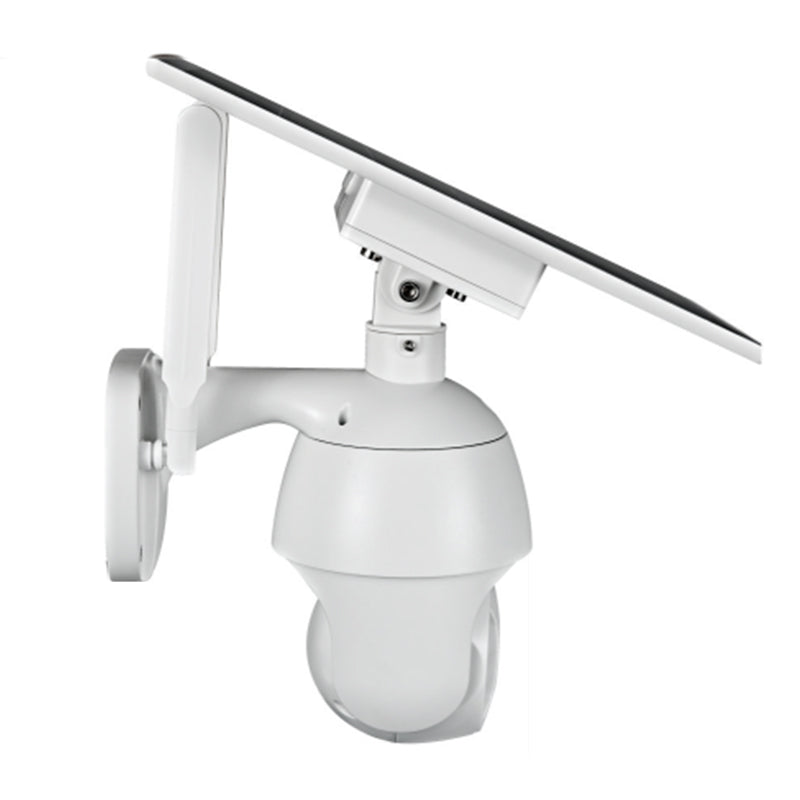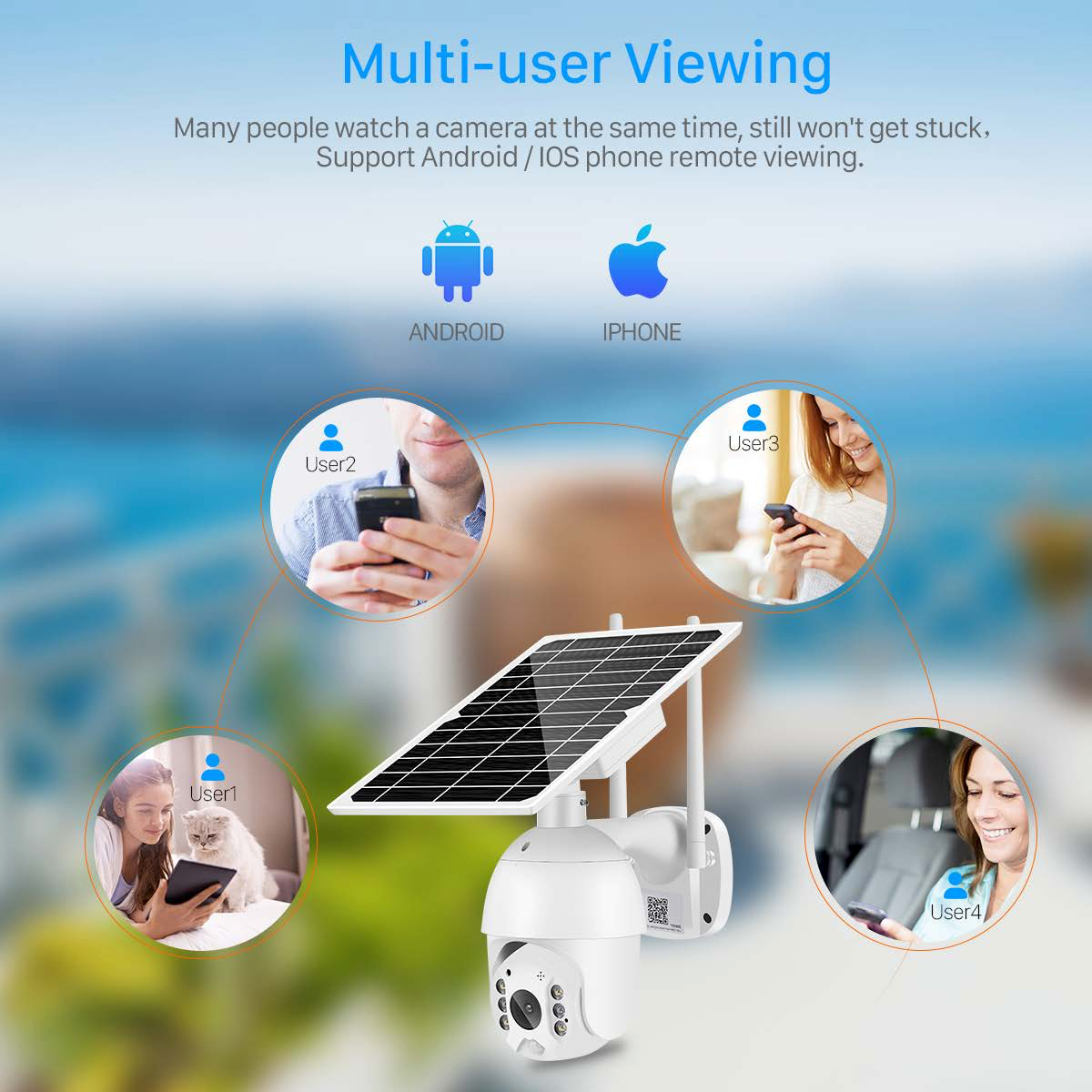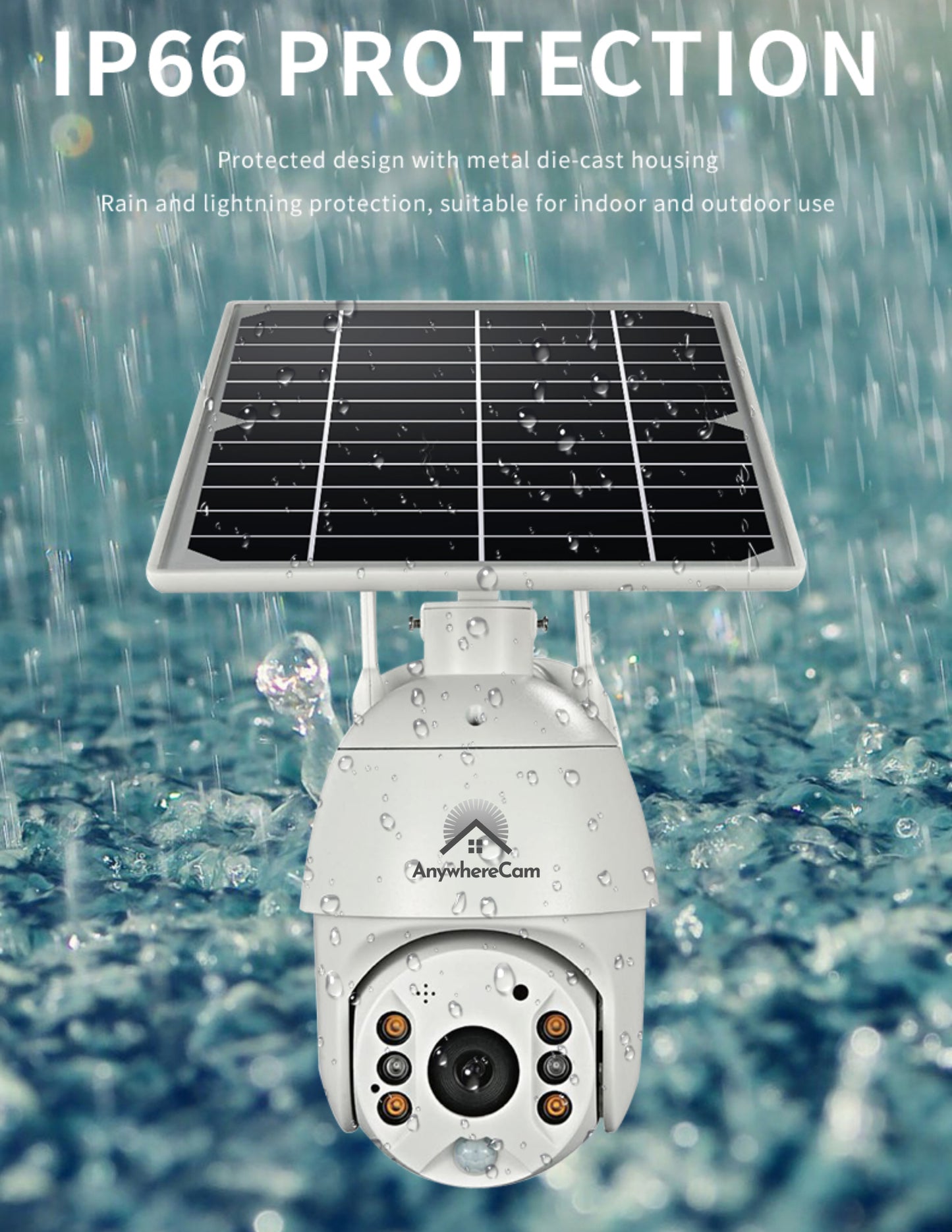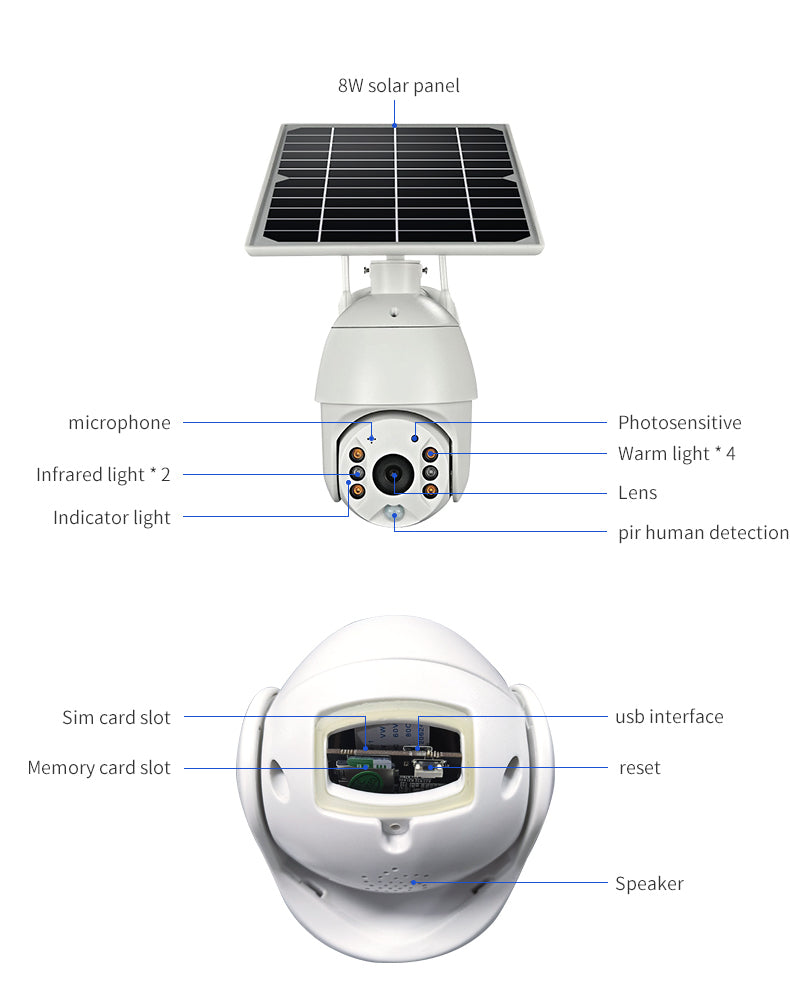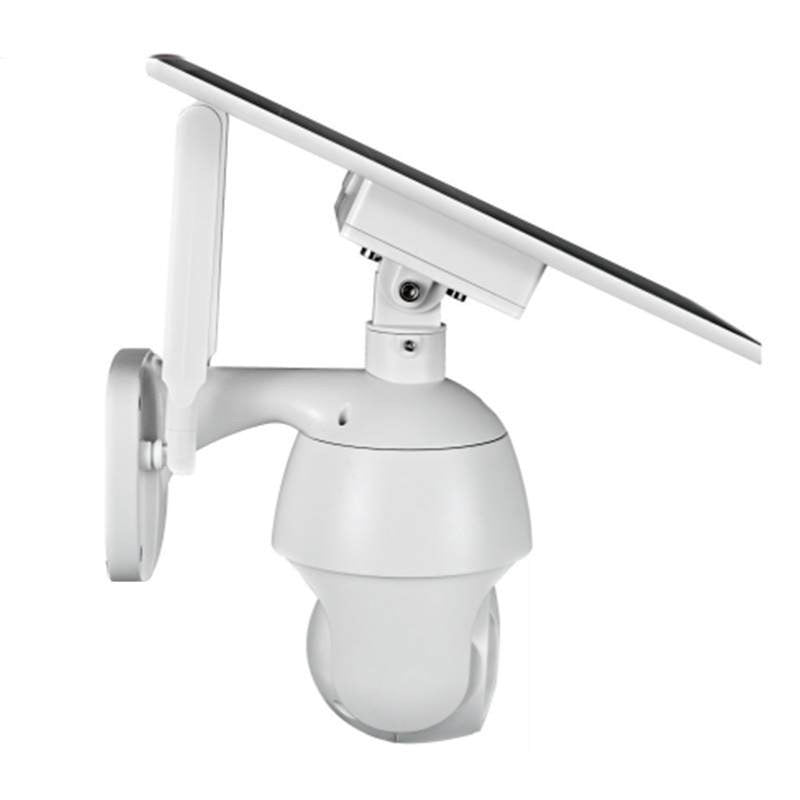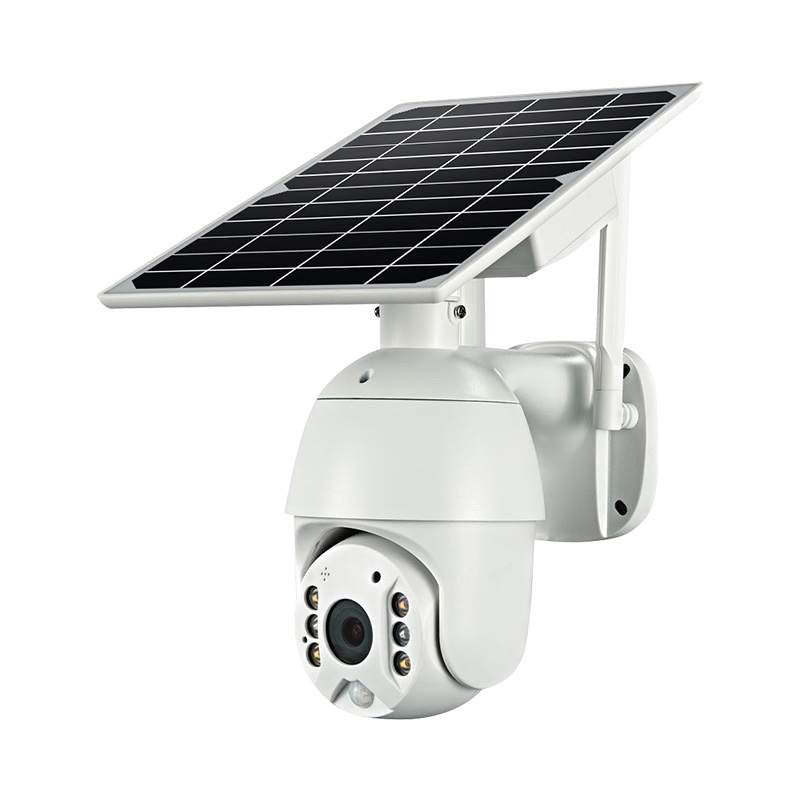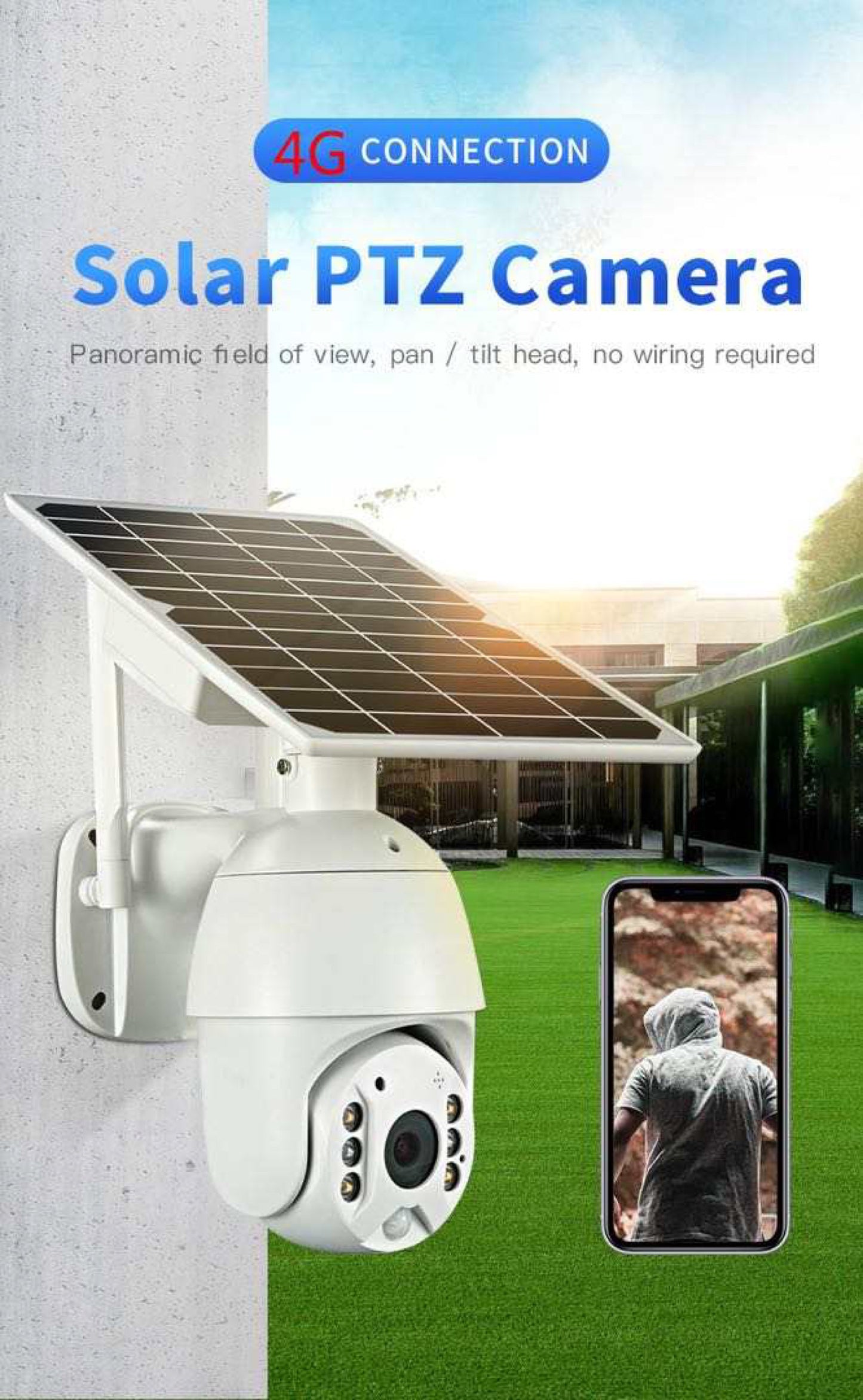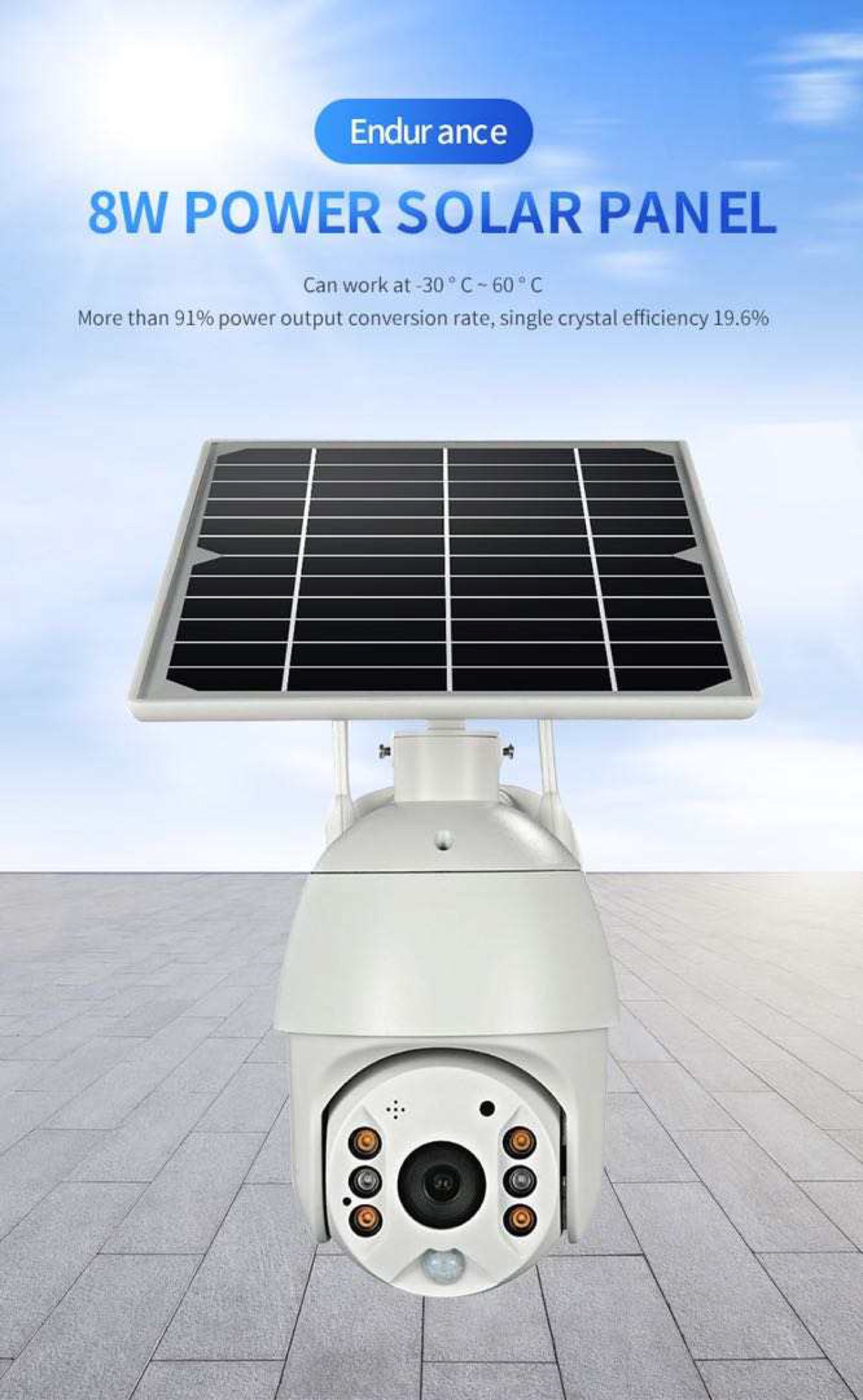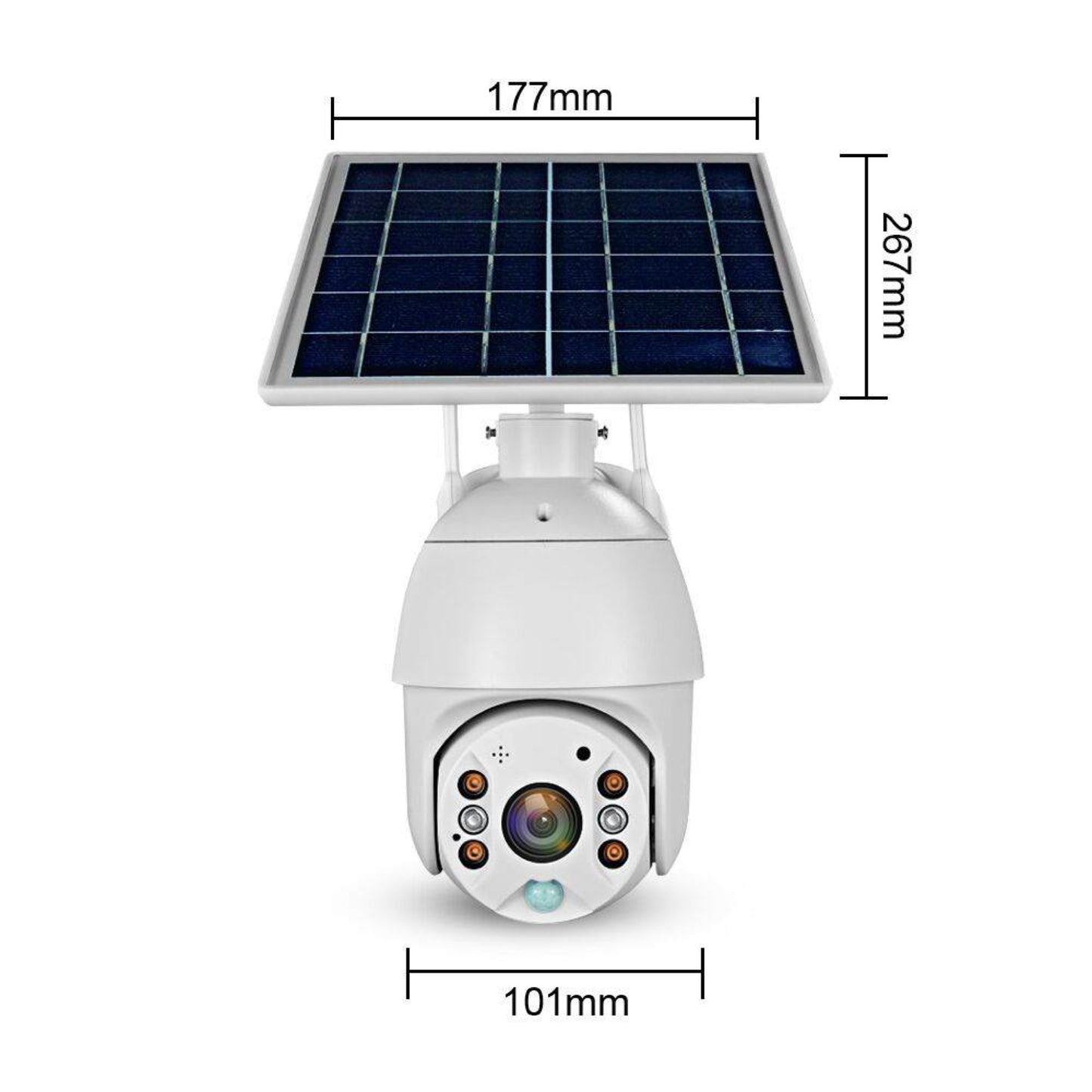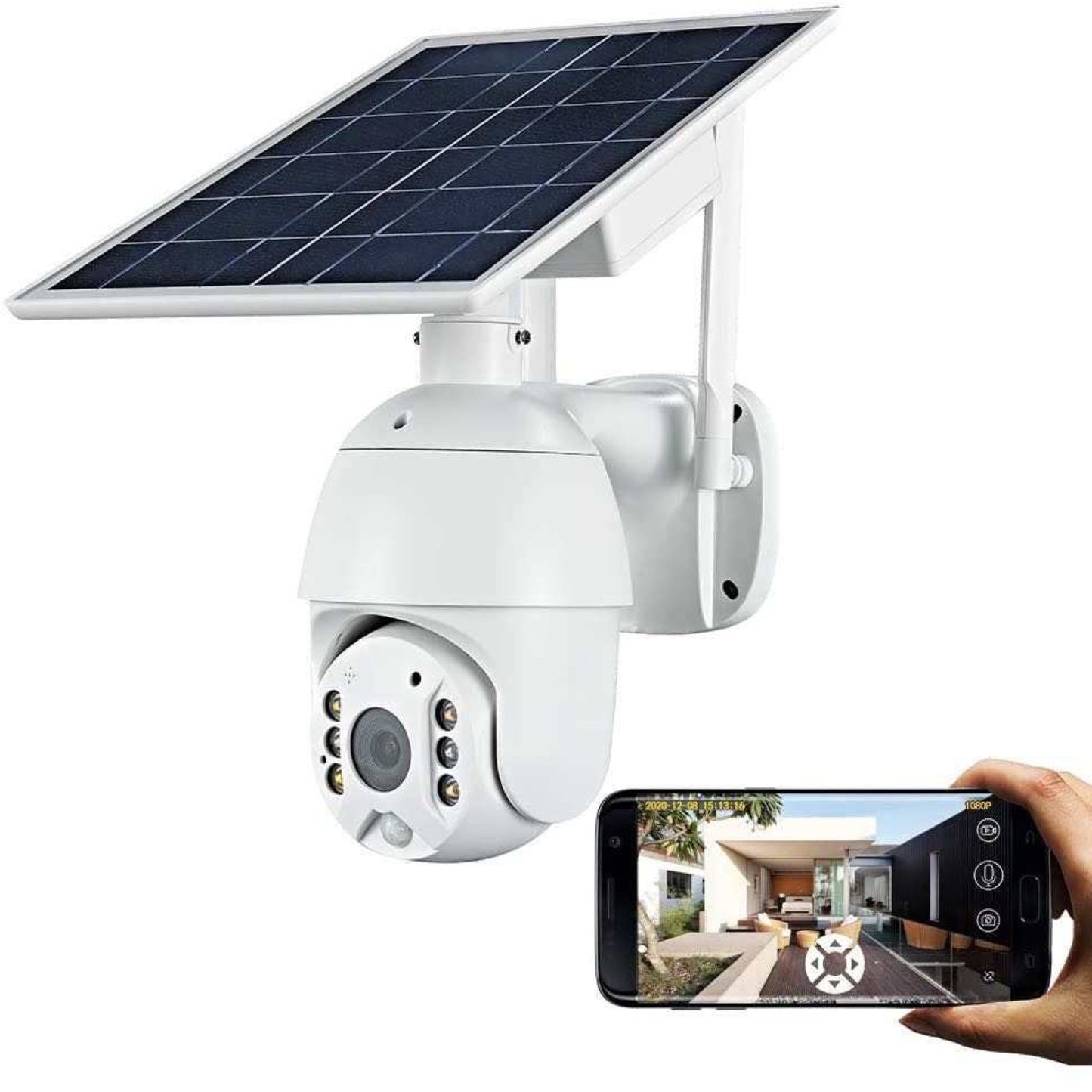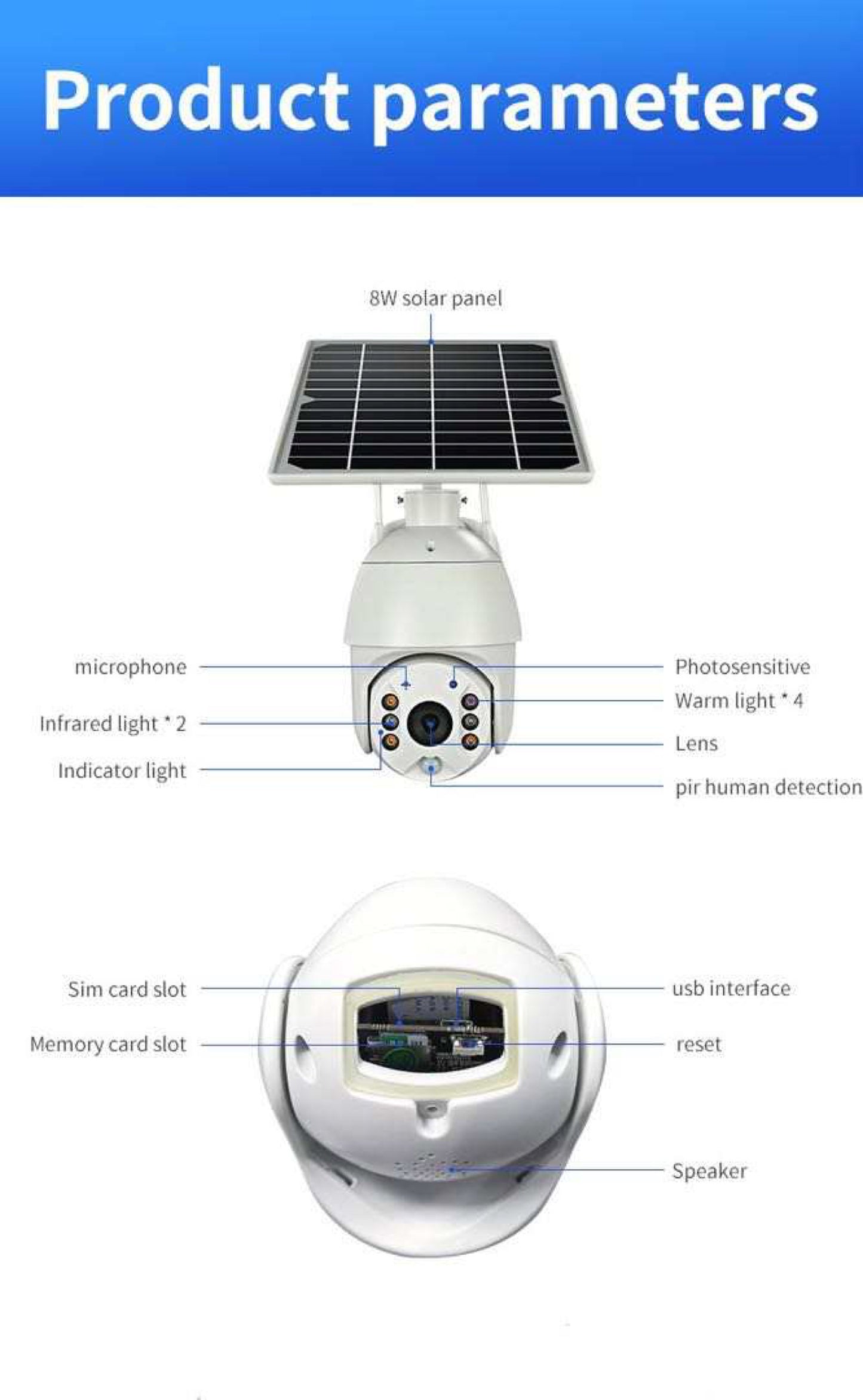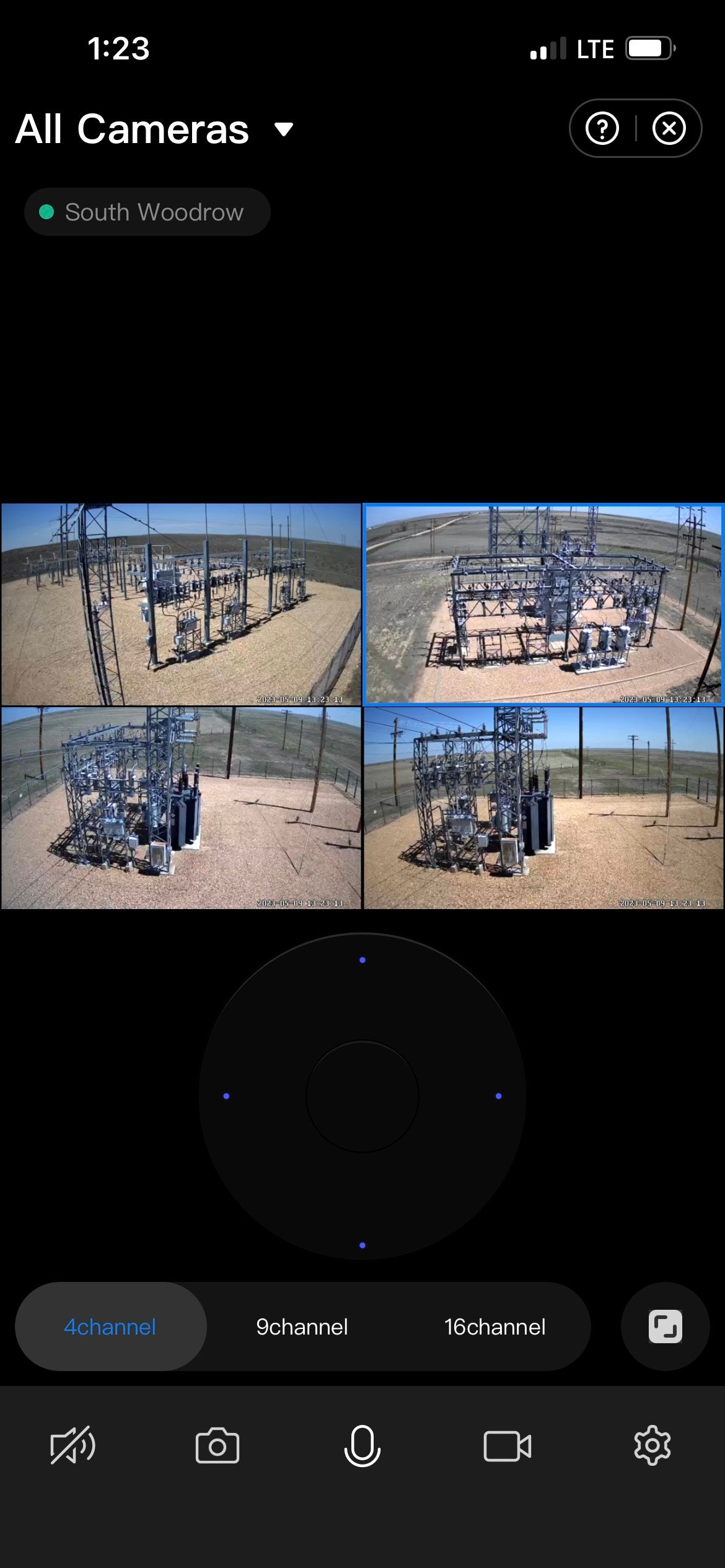 The zoom is awesome on these cameras
I love the fact that these waterproof surveillance cameras don't need any direct electricity, the sun powers them indefinitely. Also, they don't require wifi or Internet. If you have a phone signal at your location, these 4G security cameras will operate and maintain surveillance for you. It's like having a 24-hour security guard at your disposal.
The ability to adjust the camera angles and the zoom is awesome on these cameras. The microphone also is a great option to be able to communicate from my phone.
I like that I can monitor my property instantly once the alert notification goes off, I can record the activity and determine if there is a threat. We had them installed at corner locations of my construction warehouse to monitor any trespassers. The team installed them in a couple of hours.
They're the best outdoor cameras. We have Vivint at the house. The sensitivity settings are tricky to nail down, for example, blowing branches set off motion detectors, compared to actual human or animal movement. The settings on Anywhere.cam are much easier to dial in.
Exceptional outdoor cameras
No direct electricity needed, powered by the sun. Ordered the 4G version as a test and it exceeded expectations! I had it installed at my construction warehouse corner and planning to order 3 more
A fantastic surprise
I ordered the 4G version to test, and it turned out to be a fantastic surprise. The setup for motion, sound, and light alerts effectively scare off unwanted visitors from our property. We will certainly be ordering 2 more.
You will not be disappointed
Having an Eagle camera is like having eyes everywhere. No power? No problem. The picture quality and PTZ angle are great, just what I was looking for.
Reliable for remote areas
I purchased this surveillance camera for our RV when we go to the lake. The battery life is impressive, and its super quick to setup, even if we haven't used it for months. The motion detection alerts are reliable, and the footage is good quality is top-notch. Highly recommended for your RV or camp site.
PRODUCT DESCRIPTION
High-quality & Easy-to-Use Camera for Your Peace of Mind
Having an Eagle surveillance camera means reassurance even if you are far away. You can operate your camera and view 1080P HD footage in real-time through the Anywhere app , available on Android and iOS – with 4G LTE technology.
A multipurpose indoor/outdoor camera that's easy to install and use and can be moved to your desired location. Can provide an extra layer of security for Wi-Fi-enabled security cameras.
PRODUCT SPECIFICATIONS
Resolution: 1920*1080 1080P

Field of view: PTZ angle – Horizontal 355° Vertical 120°

Night vision: Infrared LED distance 30M Illumination 0.00001LUX

Audio: Built-in speaker 3W Monitoring range 20M

Lens: Focal length 3.6mm

Connectivity: 4G LTE

Power: Solar +18650 battery

Solar cell power: 8W

Battery capacity: 6 AA batteries 

Weatherproof: Metal body, IP65 outdoor waterproof

Compression format: H.264+/H.265

Storage: Cloud storage (alarm recording)

Compatibility: Android, IOS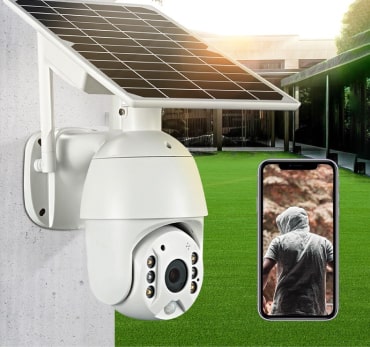 Wide-Angle Field of View
Get crystal clear images and videos at a wide angle of 355° (horizontal), 120° (vertical), and a high resolution of 1920*1080 1080P.
The Eagle stands out as a best-in-class surveillance solution with its exceptional monitoring range of over 100 ft, and its 3.6mm focal length lens and powerful H.264+/H.265 compression format are optimal for cloud storage.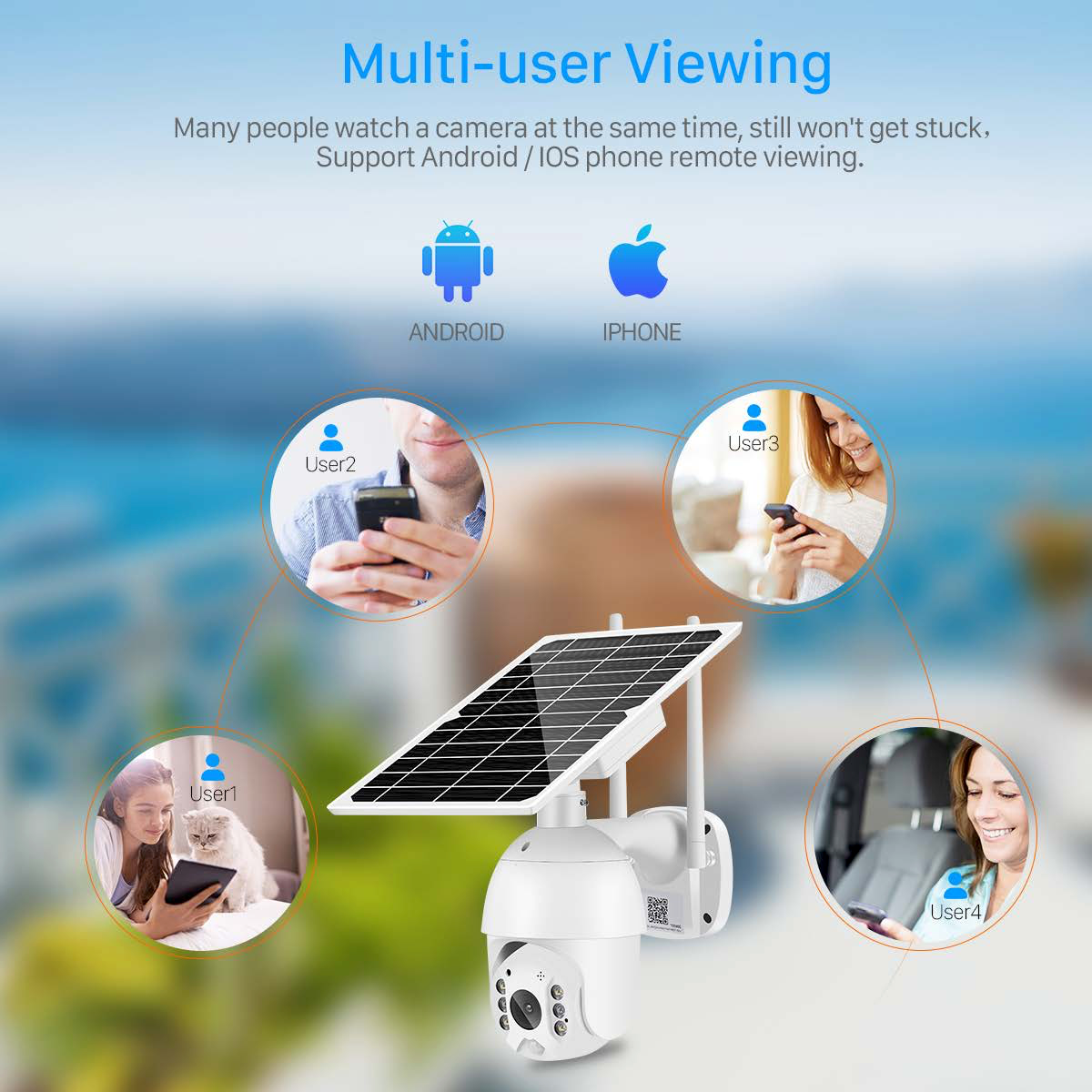 Enhanced Communication
You can trust the Eagle to stay connected. It is the perfect companion for your Android or iOS device while offering two-way communication with its built-in 3W speaker and microphone. 
This versatile camera offers the perfect blend of convenience and reliability to stay tuned thanks to its push alarm messages to mobile phones and recording features, making it the ideal choice for protecting your property!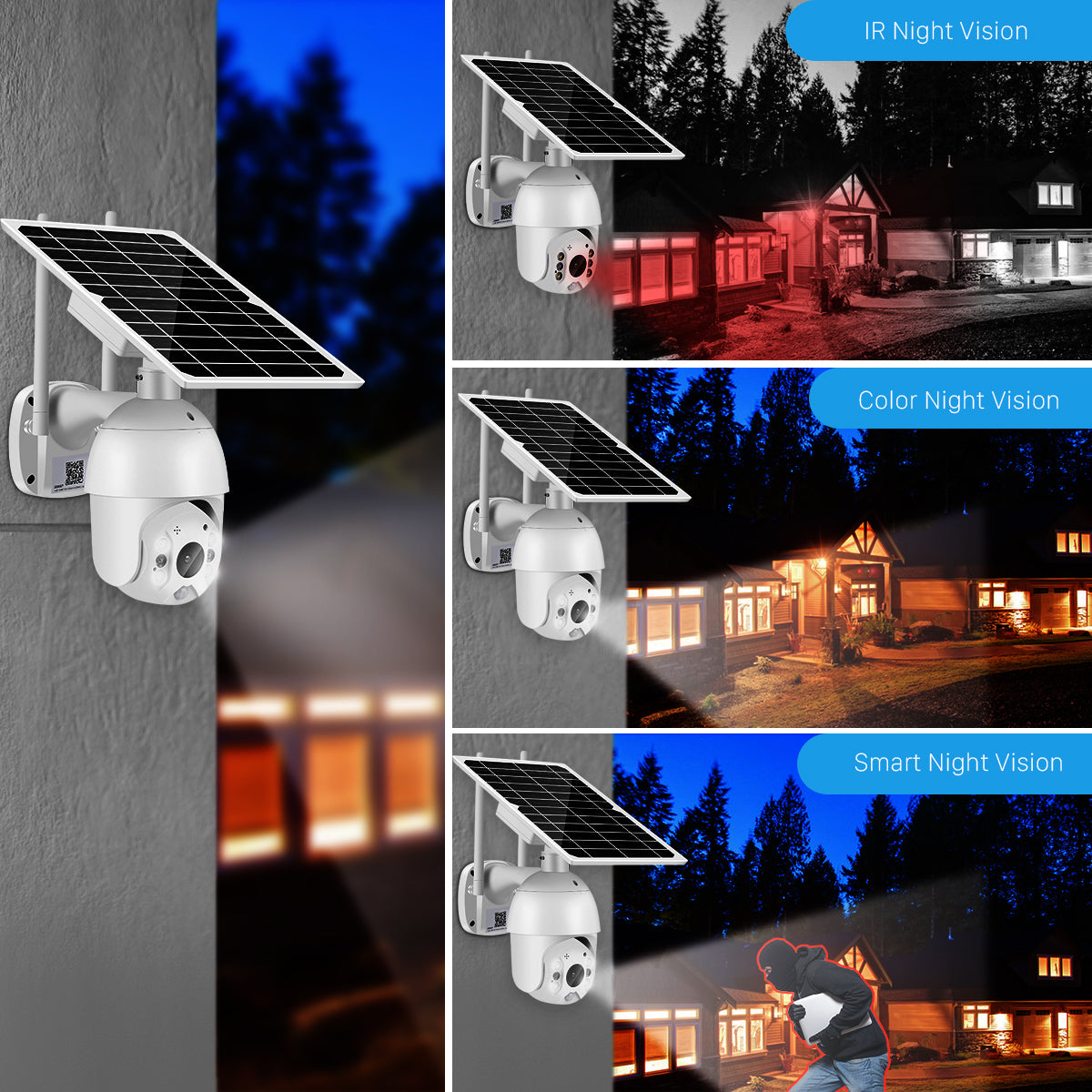 Advanced Night Vision Modes
Whether it's day or night, the Eagle camera offers advanced vision capabilities with color and traditional IR for any scenario or location. 
It has a night vision distance of 30 meters and an illumination of 0.00001LUX, which ensures clear imaging even in complete darkness.
The floodlight automatically turns on in color night vision mode whenever you view the camera or when it senses movement, making it easy to identify any potential intruders. The Eagle can also remain incognito by turning this feature off.
Solar-Powered with Battery Backup
Solar Powered with a power output of 8W solar cell and a 18650 battery backup with a total capacity of 19200MA, any electrical wiring is needed in case of no sunlight. Ultra-low Power Consumption & Long Standby for up to 14 days of use without sun.
Place the Eagle anywhere using an external solar panel for even more installation options, no matter the scenario. Even where there's no sunlight at all.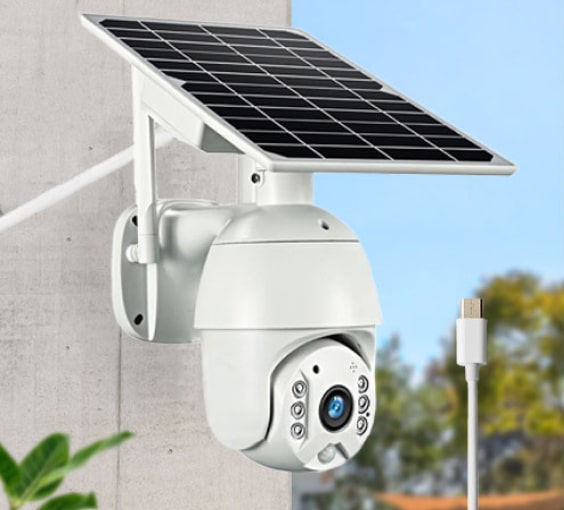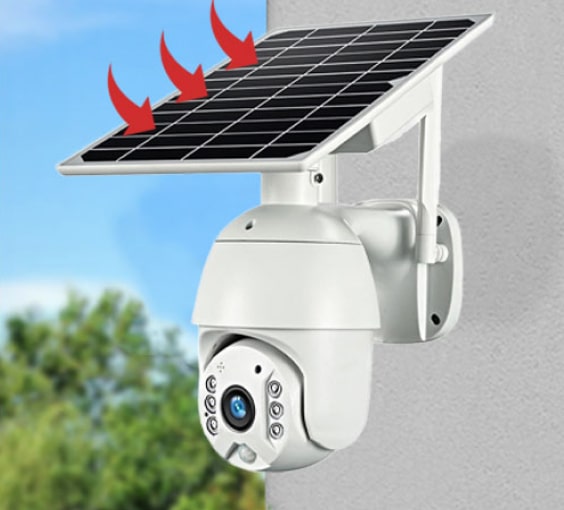 Reliable Wireless Camera
Built to Last

With its long-lasting durability, weatherproof and durable design, this camera will stand the test of time. It is power-efficient, with a metal body and IP65 outdoor waterproof rating for optimal performance.

2-year warranty

Anywhere.Cam provides a 2 years limited warranty for all new products purchased so you can trust all your surveillance needs, no matter the location, to the Eagle for years to come.

Shipping

Standard shipping via parcel (FedEx, UPS, USPS, etc.). Expedited shipping is available. Orders placed before 3 pm MST will ship out the same day.

Shipping time frame: Most cameras reach their destination in 7 days.
Frequently Asked Questions
For how long does the Eagle save my videos?

The AnywhereCam App provides cloud storage for videos for a maximum of 30 days.

You can purchase the storage service within the app, with options for 14 or 30 days of storage.
Does the Eagle still record if my phone goes dead?

Absolutely! The footage is stored on US-based AWS servers and can be accessed through the AnywhereCam App by any device with an internet connection.
What happens to my Eagle in a big storm of snow?

Our Harsh Weather Resistant cameras withstand extreme climate conditions.

Thanks to its IP65 Outdoor Waterproof Metal body, the Eagle supports up to -22 and 140 F°, including rain, snow, or hot weather.
Will the Eagle still work on a cloudy day/area?

Yes. The Eagle is solar-powered with a power output of 8W solar cell and a 18650 battery backup with a total capacity of 19200MA.

It is designed to be energy-efficient with a long standby time of up to 14 days of use without direct sunlight, depending on the use.
Will my Eagle send me real-time notifications?

Yes. All AnywhereCams have motion sensors with up to 100 ft of detection.

Within the app, you can customize your notifications to suit your personal needs and preferences to receive push notifications directly on the AnywhereCam app.
What is the size of the Eagle?

The Eagle's dimensions are 11" in length, 7.8" in width, and 6.5" in depth, and weighs 4 lb.
Choosing a selection results in a full page refresh.
Opens in a new window.