Outdoor Surveillance Cameras For Monitoring Livestock
The best-designed 4G camera for monitoring livestock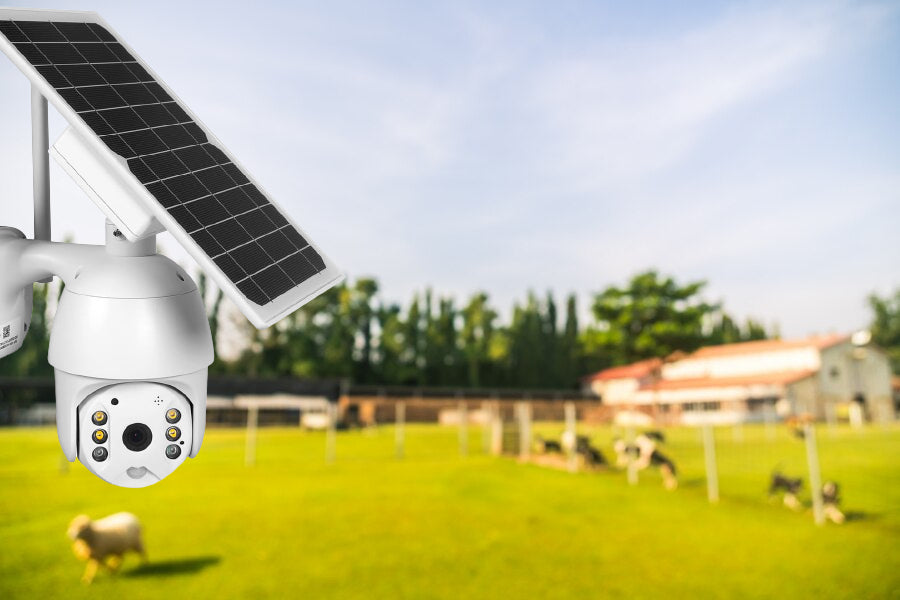 Why do Farmers Prefer to Use 
Our Cameras
 to 
Monitor Their Animals?
Farmers use the Eagle camera because the PTZ (Pan, Tilt, Zoom) feature allows them to get a wide Horizontal 355° view to keep track of their livestock.
Combining features such as 4G capability, solar power, and harsh weather resistance, the Eagle gives farmers complete, reliable surveillance from anywhere.
Reviews from Users who use Anywhere Cameras to monitor their livestock
Kaley

I use AnywhereCam to monitor Sis, my favorite horse, when the weather is bad or to ensure he has enough food and water remotely. This eliminates unnecessary worry and hours of driving back and forth.

Cary K

I love the fact that these waterproof surveillance cameras don't need any direct electricity, the sun powers them indefinitely. Also, they don't require wifi or Internet. If you have a phone signal at your location, these 4G security cameras will operate and maintain surveillance for you. It's like having a 24-hour security guard at your disposal.
Explore Anywhere Cams
Explore our selection of Anywhere Cameras. If you need help to find a solution, please contact us.